Below are some of my Ooak Mohair Bears.
 My Ooak bears are made of mohair which is painted or shaded in places to give depth and to make them look older, then they are weighted and then finished off by making them look vintage, they all come with a Willow Ooaks wooden botton sewn on them, some come with clay painted faces.
Below is a photo of my Fox, that I got Highly Commended for in the ITBAA International Teddy Bear Artist Awards in May 2015, the competition was judged by Brain May from Queen.
My new Bears for 2014
Bears for 2013, with clay painted heads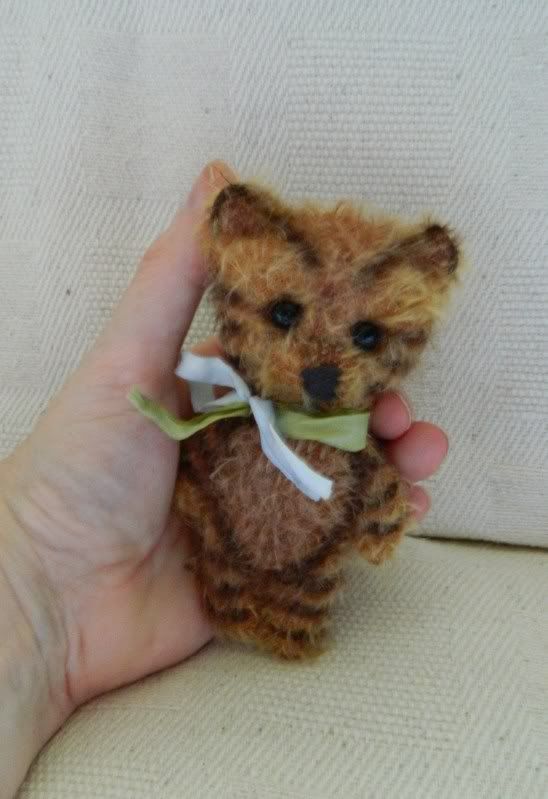 Cute 4" & 6" mohair Cats with tiny glass eyes.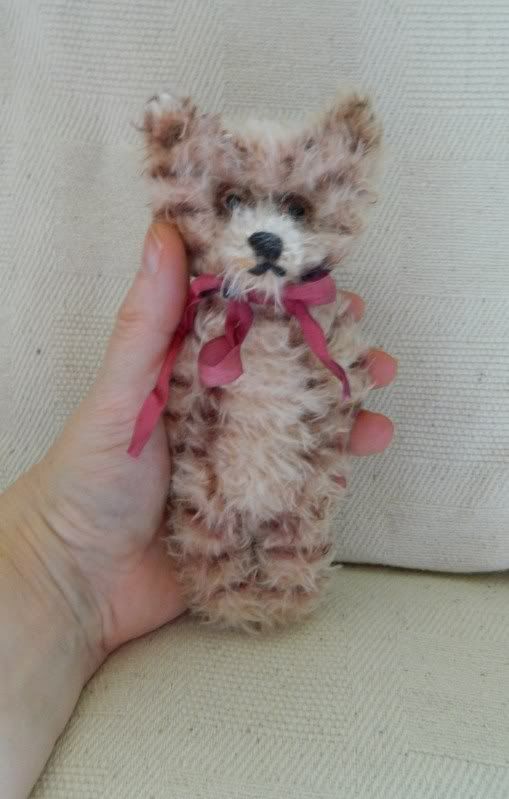 Below is a Sea-blue bear 8" tall, made of mohair with black glass eyes - Sold.
Bunny 12" tall, mohair & glass eyes - Sold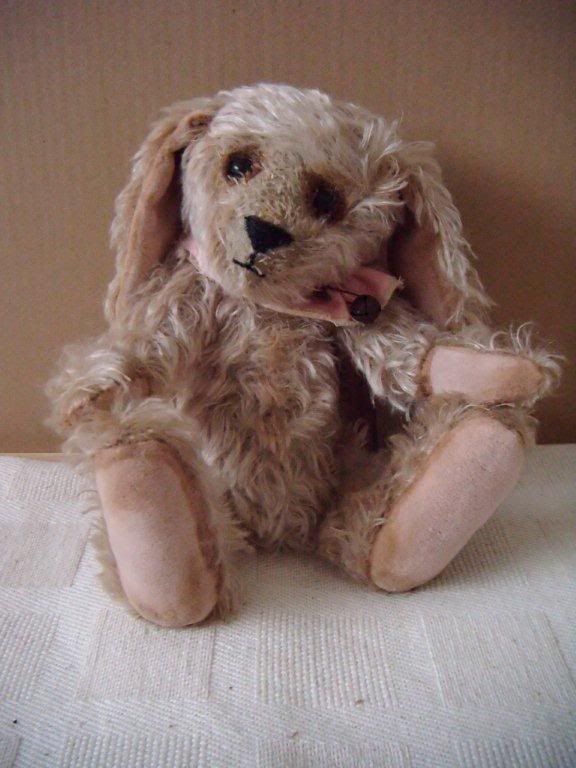 Here are two of my Ooak ( one of a kind) bears made from mohair,
they are Ella & ellie, and below are some of my other bears all are now sold.
Below photo is 11" Oslo he is made of mohair and has glass eyes and sculpted nails, and has a cute handknit outfit - now sold.